2nd Markets Corporation is a professional buyer of tangible assets. Our founders have been buying from the public for over forty years, and founded 2nd Markets in 2008 with the mission of making it simple for anyone to sell their valuables quickly, safely, and from the privacy of their own home.

2nd Markets is an A+ rated member of the Better Business Bureau.

2nd Markets is located outside Nashville, Tennessee.

Currently, 2nd Markets does not operate outside the USA.
---
Our mission is 'selling made simple.' We will streamline the selling process, making it as fast and simple as possible. We shall provide a 'second market' for valuables and real property by offering a fair dealer price.
---
Our goal is 100% customer satisfaction. We will always keep our word, and will maintain constant communication throughout the selling process.
---
We buy a wide array of tangible assets, from coins and collectibles, to art and antiques, helping estates and trusts. We buy almost anything of significant value.
---
Jon Warren is the founder and CEO of the company. Jon has been a lifetime entrepreneur and has been buying and selling tangible assets in many categories for over forty years.
---
We are proud members of the Better Business Bureau. We invite you to call BBB member services at 615.242.4222 (we are 2nd Markets Corporation, member #37259751) or view our profile by visiting the link below.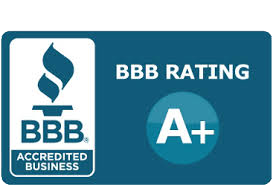 ---
We are internet merchants. We are not open to the public. We do not have a store you can visit. If you are delivering goods, you can arrange an appointment to make delivery. Inquire.
---
We buy outright—we do not take consignments. Once you have accepted our offer, we pay you in full upon delivery of your goods. This is a fast, simple process and avoids the hassles of consignment or setting up an online store of your own.
---
Are we a middle-man or referral service?
No. We buy outright—we do not sell your data to someone else. If we feel we are not the best buyer for your property, we may ask for permission to put you in touch with another buyer. We will never give your data to another buyer without your permission.
---