2nd Markets is a merchant of coins, collectibles and precious metals located near Nashville, Tennessee. We have been buying direct from the public since the 1970s, BEFORE there was an Internet! We are A+ rated members of the Better Business Bureau. We buy, sell and appraise coins, collectibles, and memorabilia of all kinds. We specialize in coins and precious metals such as gold and silver.
Can You Visit Our Store?
We are not open to the public. We do not have a store you can visit (you can make an appointment to visit our warehouse though). We are strictly ecommerce merchants.
Do we sell on consignment or take consignments?
We buy outright - we do not take consignments. We deal with sellers from around the world. We have perfected a system over the years that enables us to provide fast and fair service to anyone regardless of location.
What Do We Buy?
We buy all sorts of things, but primarily big lots, estates, large or significant collections of Action Figures, Antiques, Americana, Art, Automobilia, Autographs, Aviation, Baseball, Beatles, Billiards, Books, Bottles, Cameras, Cans, Cars, Cards, Cellphones, Coca-Cola, Coins, Comic Books, Diamonds, Disney, Elvis, Figurines, Firearms, Gemstones, Gold jewelry, Golf, Guitars, Gum Cards, Historical Documents, Hummels, Knives, Magazines, Marbles, Movie Posters, Musical Instruments, Photos (old), Pocket Watches, Presidential Items, Silver, Sports Equipment, Sports Memorabilia, Stamps, Star Wars, Sterling Silverware, Tiffany, Tobacco memorabilia, Tools, Toys, Trading Cards, TV Shows, Video Games, Watches, X-Box, Zippo Lighters (and other lighters)
... and just about anything else, just ask! We also deal in modern merchandise such as XBox 360 and other game consoles, digital cameras, Apple gadgets.
Who Founded 2nd Markets?
Jon R. Warren is the owner and founder of the company. He is a certified appraiser and member of the International Society of Appraisers. Jon is the author of numerous price guide books and has provided many high-level appraisals over the years. Comic Book collectors may remember his work for The Overstreet Price Guide or his Guide to Comic Book Values published by Wizard Press. He was Senior Price Guide Editor at Overstreet Publications and Wizard Press (but not at the same time).

Movie Poster collectors may be familiar with his series of Movie Poster price guides, first published in 1985 and now online at iGuide.net. Jon has produced dozens of price guides both in print and online, all with the same mission: to help people learn the true value of their antiques and collectibles.

Jon is the official appraiser for the estate of actor John Wayne. He is an IRS Expert Witness called to authenticate and validate appraisals for charitable donations purposes. We mention these things not to brag, but hopefully to establish credentials.

2nd Markets is a family-owned business. We are not a fly-by-night operation, we have our roots firmly settled in our community. This is important because when dealing through the mail you want to KNOW you are NOT dealing with some kid in his parent's basement. You should align yourself in any business venture with a partner who has a solid reputation. You should avoid a firm who has just sprung up recently.
---
Our Business References
Please invest some time to check our business references. You should always check the references of any firm you plan to do business with. If they cannot supply satisfactory business references, do not deal with that firm!

We are proud members of the Better Business Bureau Call Member Services at 423-266-0396 (we are 2nd Markets Corporation, member #40061041)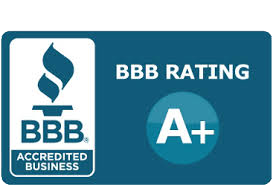 Chattanooga Chamber of Commerce --- CUSTOMER SERVICE 423-756-2121 (we are member id #10584)

Dun & Bradstreet --- dandb.com (DUNS # 048984807)
---
Our Mission
Our mission is to make the chore of liquidating a collection or estate as simple and pain-free as possible. We shall provide a 'second market' for just about anything of value by offering a fair wholesale bid for collections, hoards, and estates.
---
Our Goal
Our goal is 100% customer satisfaction. We will always do what we promise, and will constantly communicate with each seller throughout the selling process.
---