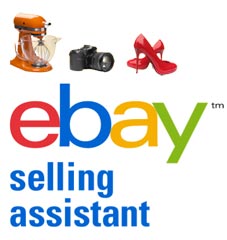 Come Join Us | 2nd Markets.
2nd Markets is a ecommerce merchant of antiques and collectibles located in the Nashville, Tennessee area. We are A+ members of the Nashville Better Business Bureau. We have been selling collectibles through mail-order since the 1970s, and have been active, full-time online sellers since 1998. Our challenge has been that we are buying hoards of great stuff faster than we can add them to our inventory database. In other words, we buy stuff faster than we can sell it. Can you help?

We are now hiring for the following open positions. Apply today!
---
Cataloger
Work from home after training. Can you take an object you have never seen before and write a clear description of it? If so, you are AMAZING and we want to put you to work! Earn $1000 per month or more listing our items on eBay for us. We supply the inventory, you supply the labor. Work from home at your own pace. Describe the item, type the description into our database. Then take photos using your smartphone (Android or Apple).

THE CATCH: You must reside within 50 miles of zip code 37098 or be willing to drive to our location in Lyles, TN for pick-up and drop-off.

The skills you need:
1. Good writing skills, including spelling and grammar.
2. A knack for creating accurate descriptions of unusual antique items (don't worry, we will teach you how to write the key points that buyers want to know).
3. Good smartphone camera skills.
4. The ability to focus on a repetitive task for long stretches.


LEARN MORE | Apply for the job
---
Photographer
Work From Home taking photographs of our items. Photography - as you know - is one key to successful online selling. If you are good at taking photos with your phone, you can do this job. This is simple product photography using your smartphone (Android or Apple only). We can train you.

LEARN MORE | Apply for the job
---
---
Webmaster
This is a part-time, freelance, up to 40 hours per month position. Our ideal Webmaster candidate will have a Bachelor's degree in Computer Science, Design, or a related field, with previous experience as a Webmaster or Web Developer. You should be proficient in HTML5, CSS3, and XML, with a working knowledge of Javascript and SQL. API skills such as Square API, eBay API and Stamps.com API are a plus. You will be developing sites, adding pages, and working with owners to define and implement requirements.

LEARN MORE | Apply for the job
---
ASP.Net Developer
This is a part-time, freelance, up to 40 to 60 hours per month position. Our ideal candidate will have a Bachelor's degree in Computer Science, Design, or a related field, with previous experience as a ASP.net Developer using ASP.net and Web Forms (not MVC). You should be proficient in ASP.net, C#, HTML5, CSS3, and XML web services, with a strong knowledge of Javascript and SQL Server. API skills such as Square API, eBay API and Stamps.com API are a requirement.

LEARN MORE | Apply for the job
---
Appraiser
We get hundreds of new leads daily. People have collections of stuff they want to sell. We want to buy. An appraiser's job is to take the seller's list and turn it into an appraisal in Excel format so that we can make a fair offer.

What would your job be? You would work up bids, do follow up phone calls, possibly even go on all expense paid trips to do in-person inspections or to pick up collections (this is not a job requirement).

Where would you work? You would work from home at your own pace and set your own hours. Sometimes a task might be urgent, like a follow-up phone call or bid request.

LEARN MORE | Apply for the job
---
Picker
Do you enjoy hunting for treasure? Come join us in our hunt for the rare and unusual. You find it, we buy it.

LEARN MORE | Apply for the job
---
Shipping Clerk
The Shipping Clerk helps with packing and shipping of orders.

Apply for the job