The Ebay Seller Job Description
By Jon Warren. Last updated: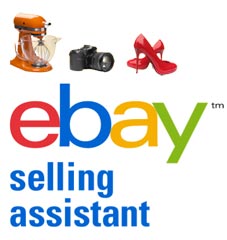 Can you take an object you have never seen before and write a clear description of it, AND then take killer photos of it? If so, you are AMAZING and we want to put you to work! Even if you can do the photography part but not so much the description part, we can use you. But the ability to write a good description (after training of course) is a key part of selling online, especially on eBay.

Earn $1000 per month or more listing our items on eBay for us. We supply the inventory, you supply the labor. List and photograph only, we do the shipping. Work from home at your own pace. Describe the item, type the description into our database. Then take photos using your smartphone (Android or Apple) using oru custom app.

THE CATCH: You must reside within 50 miles of zip code 37098 or be willing to drive to our location in Lyles, TN for pick-up and drop-off.

The skills you need:
1. Good writing skills, including spelling and grammar.
2. A knack for creating accurate descriptions of unusual antique items (don't worry, we will teach you how to write the key points that buyers want to know).
3. Good smartphone camera skills.
4. The ability to focus on a repetitive task for long stretches.




2nd Markets is our company, and we are A+ rated members of the Better Businses Bureau. We have been selling on eBay almost since they began. We are a 'virtual company' meaning that most of our workers work from home (also known as telecommuting). Once you join our team, we train you how to use our website to write descriptions (we call it 'creating a listing'), then we set you loose to work at your own pace, earning a decent hourly wage writing item descriptions and doing product photography --- and doing it from the comfort of home. The faster you work the more you earn. Slow pokes don't work out.

We have workers who have been with us for many years. But, we are always growing and needing new talent.

Our best people write the description AND take the photos. However, we have learned that some people are great photographers but lousy product description writers, and vice versa. So, while our first preference is for folks who can do both tasks, we can be flexible in some cases.
The Process
You take an item and type up a description of it (typing directly into our online database) using your desktop or laptop computer.

Then you take photos of it (using a special phone app we developed).
It is really that simple
Product Description
Writing a product description is simple enough, but there is an ART to it. Since we sell very specialized items, like collector coins and other collectibles such as pocket knives, we must write descriptions that cover all the important points a collector expects to see...such as
The YEAR the item was made
The BRAND NAME or MAKER
and so on...
Photography
We wrote our own proprietary phone app, called SOLDSTER (www.soldster.com), for doing our product photography. It makes the job of taking photos and uploading them to our database a simple, seamless process. The app works with both Android and Apple.
---
Does this sound like something for you? If so,
APPLY NOW
---
Would you rather JUST do photography? If so,
Learn How
---
Would you rather JUST do DESCRIPTION WRITING without Photography? If so,
Learn How