Who Buys KISS Memorabilia? We Do!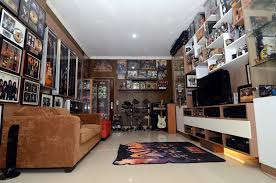 We are a top vintage KISS memorabilia dealer on the Internet. We will buy rare KISS Aucoin items for top dollar. If you're wanting to sell your entire collection or estate, you have found the right place. Click the GET STARTED button below now!
---
What is selling?
Basically, anything from the pre-1990 era, especially the 1970s AUCOIN merchandise, is selling well and we are looking to buy. Also original records in Mint still sealed condition are rare and we are buying.
We prefer estates or collections
ONE-OF-A-KIND items
ANY 1970s era KISS toys
ANY 1970s era KISS POSTERS
ANY 1970s era AUTOGRAPHS (authenticated)
ANY 1970s era Wireless Microphone
KISS Aucoin-era items
KISS collections, unopened toys, and rare single items
---
What is NOT selling
Most KISS memorabilia from after 1990 is very common. Starting in the 1990s, much of it was cheaply produced in China and is VERY common. None of that stuff sells. We do not buy it.
---
Other places to sell
Since we only buy the best of the best in KISS memorabilia, you may not have what we are looking for. In that case, where do you go? We recommend eBay (www.eBay.com)