Who Buys Peace Silver Dollar Collections? We Do!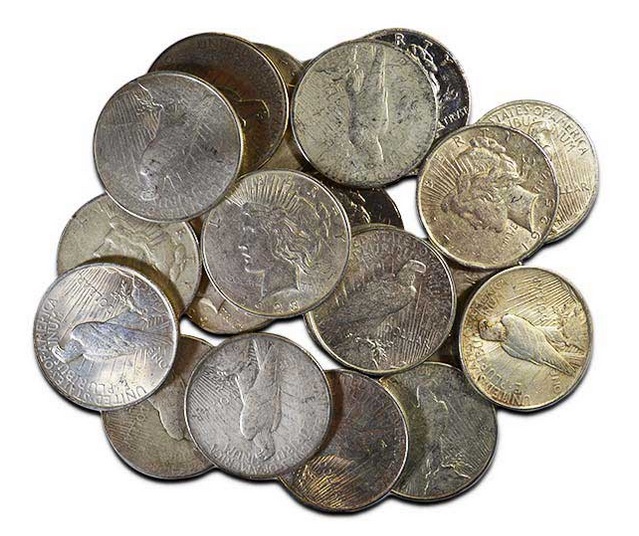 Looking to sell Peace silver dollars? It is easy to sell Peace silver dollar collections or coin estates from the privacy of your home without the delay of consignment or hassle of eBay - and for a fair price. If you are wondering where to sell your entire Peace silver dollar collection, consider a national buyer with over 30 years experience buying from the public. We are one of the top coin buyers and Peace silver dollar collection buyers in America. No collection is too large or small. We buy rare early Peace dollars as well as common circulated Peace dollars and even damaged silver dollars. Click the CONTACT US button below to get started.
---
Are old silver dollars valuable?
Yes, all old silver dollars have value, but not all are extremely valuable. Some are worth less than $20, while others are worth a fortune. We can help you learn which are which (see below). 2nd Markets has been buying Peace silver dollar collections such as rare and key dates, proofs, and certified Peace dollars for many years. For large collections of $100K or more, we can travel to you. We are located in the Nashville, Tennessee area.
Which Peace silver dollars are worth money?
All of them! We are strong buyers for ALL Peace silver dollars, especially key dates in top condition, high grade, proofs, PCGS certified Peace dollars, NGC certified Peace dollars, bag lots of Peace silver dollars. In a nutshell, if your collection consists of Peace dollars, you should contact us. We have created a list of the BEST Peace silver dollars. We will buy any Peace dollar, but those listed below are KEY DATES.
THE KEY DATES AND RAREST PEACE DOLLARS
1921 (KEY) Peace Silver Dollar → CONTACT US 1928 no mint mark (KEY) Peace Silver Dollar → CONTACT US NOTE: other dates are wanted but are common except in extremely high grade

---